We asked Anthony Allday, computing leader at Sacred Heart Primary School in London and Craig Keaney a primary school teacher from Liverpool about their experiences of implementing the new Computing Curriculum. We know that it has been a challenging year for many schools and hope that finding out about how others are managing the changes will provide you with useful information.
---
Could you please introduce yourself?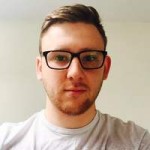 My name is Craig Keaney, I currently work at a primary school in Liverpool as a year 6 teacher, other roles include: Computing Leader and E-Safety Coordinator. I am a CAS Master Teacher and HUB Leader.
Have you started to teach the new Computing curriculum in your school? How is it going?
The new curriculum was implemented at the beginning of September 2014. As a starting point, teachers began to look at 'unplugged computing' followed by simple algorithms. Over the term, I began researching a scheme that we could adapt to fit our school, and so began using a scheme created by a local City Learning Centre, adapting it to fit our needs.
After some teething problems in the first year, as a staff, we have become more confident and enthusiastic in teaching the subject.
What are the main challenges you came a cross when teaching the new computing curriculum?
One of the main challenges we faced was teacher subject knowledge and confidence in teaching the new curriculum. This challenge was identified before we implemented the teaching of computing. As a result, alongside the teaching of the scheme, a number of staff meetings were held to develop and support skills required, in addition to having 'drop-in' sessions for teachers. This had an impact on the scheme I had adapted, as the scheme relied of a prerequisite of skills, which we had not fully developed.
Over the last year, teachers in school have worked hard to develop and learn the necessary skills, including learning from the children. This has had a impact on teacher confidence. There continues to be support in place for teachers, if needed, an opportunities for them to attended CPD. It is the hope that, as the skills develop, we will be able to have our own scheme rather than using a established scheme to support teaching.
It is also worth mentioning that amongst staff there was a misconception that the new curriculum was all about coding. The teachers in school did need reassuring that there are elements of the ICT they know still in the program of study.
What about children, what is their opinion of the computing lessons? Do they think, feel different?
The majority of the children have really enjoyed the new curriculum, in my personal opinion, I think it is because it matches the skills of the 'modern technological child', compared with the old curriculum. The children have been enthusiastic to show what they can do: from creating games, to augmented reality and most importantly [to them], creating vast structures in Minecraft.
I have noticed that there is a gender divide in knowledge and enthusiasm in the lessons. The boys have show more enthusiasm and stronger skill set than the girls, and from speaking with other teachers in the area this appears to be a common tred. As a result, I have tried to link lessons to a topic they find interesting.
Do you think parents are aware of the curriculum changes? Any reaction?
The biggest reaction I have seen from parents, is not about the 'coding' aspect of the curriculum, but the e-Safety aspect. The parents in our school want to learn more about how they can make sure their children are safe whilst online, wether being on the Internet, on Smartphones, texting and most importantly, social media and games consoles. To accommodate this reaction we have held meetings for parents to learn about the benefits of technology, and importantly the dangers that come with it.
Any advise to schools who are still confused about where to start?
• From my experience over the last couple of years, the three best pieces of advice I could offer are as follows:
• You're not alone – make links to other schools, including secondary schools, and use the resources available to you, such as CAS Master Teachers.
• Make sure there is support structure in place for teachers so they can develop their skills and boost their confidence. Don't forget to use the knowledge of the children; it gives them a great sense of pride.
• If you want to devise a scheme for your school, make sure you know the skills of your teachers and use that to inform what you do. There are free schemes available that can be used help write a scheme that fits your school, but also includes the support needed to boost necessary skills and subject knowledge. Don't make my mistake and adapt too much in the first instance.